Quantity: 1
trophon®2 + Printer + Trolley
only £5,900
Quantity: 5+
trophon®2 + Printer + Trolley
only £5,000 each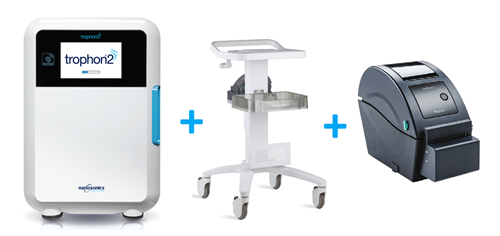 *This offer applies to new contracts signed directly with Nanosonics after 01/02/23. One discount per contract. Offer ends 01/03/23. Cannot be used in conjunction with any other offer. Installation should take place in the UK. Offer valid on capital purchases only.
Every day, 98,000 patients are protected from the risk of cross contamination because the ultrasound probe has been high-level disinfected with the trophon device.
Since 2009, the trophon devices have redefined the standard of care in ultrasound probe reprocessing providing fail-safe ultrasound probe automated high level disinfection (HLD) to protect patients from the risk of cross contamination.