The fast and efficient device provides a complete cleaning and disinfection cycle in only 14 minutes. The machine function integrates also an electrical leak test. The addition of the Soluscope Serie TEE probe washer to the product offering in the UK will allow Nanosonics to continue to champion and support the adoption of HLD for ultrasound probes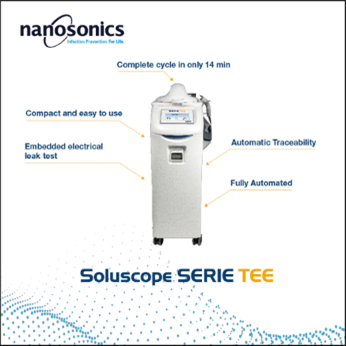 By transforming the way infection prevention practices are understood and conducted, Nanosonics seeks to deliver improved standards of patient care.
Register for this event here!
---