We have 4 new future-proof solutions. AuditPro digital traceability & infection control management system, Wireless Probe Holder, Soluscope Serie-TEE and UPS Bracket.
If you have spoken to one of our team members or visited our stand at an event you will be aware of what an exciting time it is for Nanosonics and the HLD ultrasound probe sector.
---
AuditPro
We're thrilled to announce the UK/Ireland launch of AuditPro, an innovative digital traceability & infection control management system. It's quick, safe, and intuitive.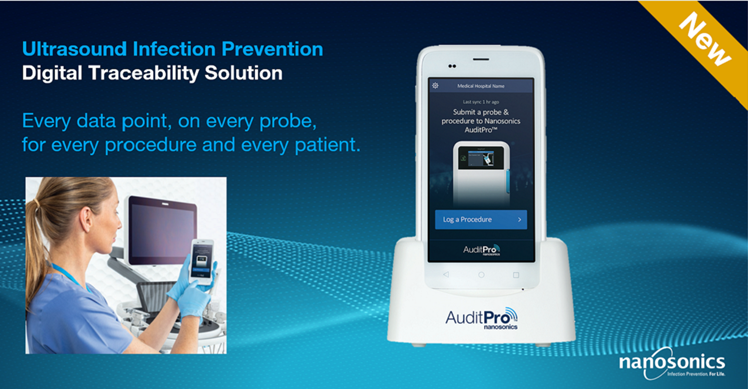 ✅ Consistent and accurate traceability
✅ Real-time, remote and multi-site monitoring
✅ Improved workflow efficiencies and insights
✅ GDPR compliant
✅ Spaulding Classification Embedded
---
Wireless Ultrasound probe Holder
Introducing the Wireless Ultrasound Probe Holder – complete with RFID tag for traceability! The first and only automated high-level disinfection (HLD) solution for wireless ultrasound Vscan Air™ probes.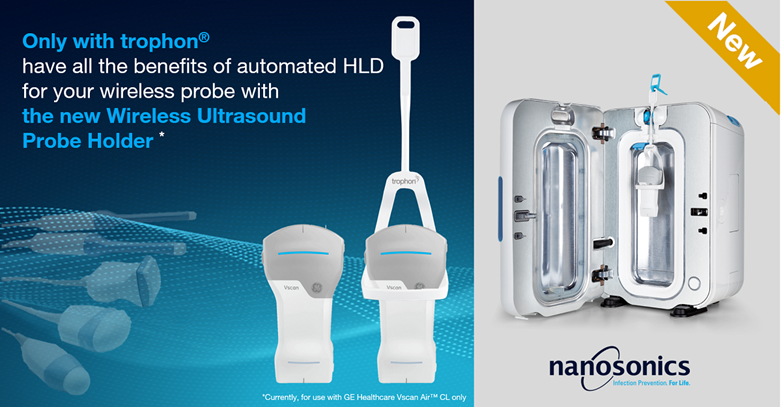 As HLD does not depend on the type of probe but on the examination performed, wireless probes may also require HLD.
---
Soluscope Serie-TEE!
The most advanced automated washer disinfector for TOE probes is now available in the UK*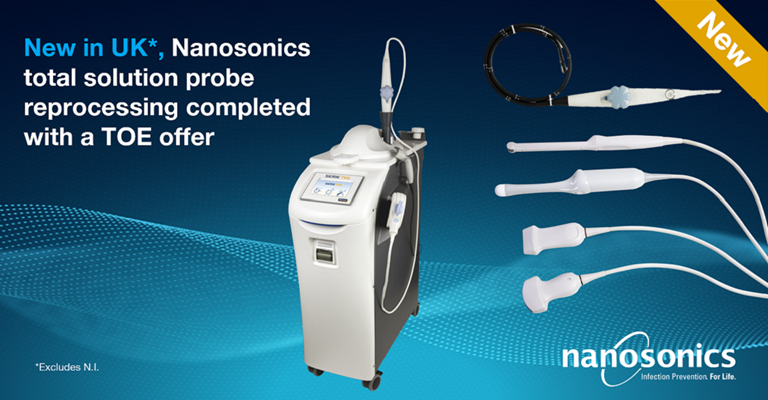 Soluscope is an automated washer disinfector for TOE probes that features a complete cleaning, disinfection, and electrical leak test cycle in only 14 minutes.
*Excludes NI
---
UPS Bracket
trophon2 – Now even more mobile.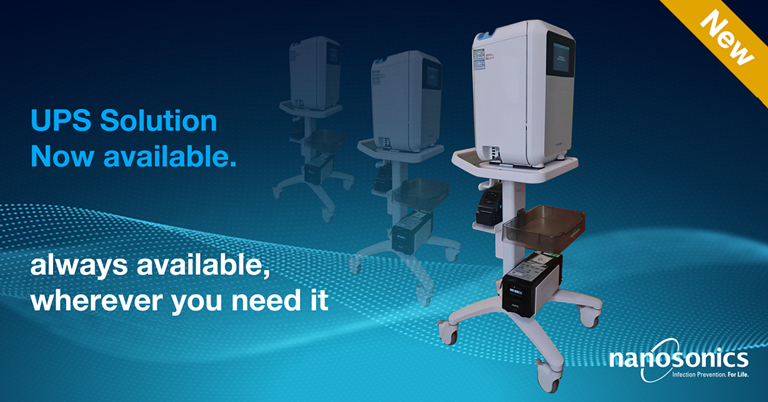 We know that it's not always possible to have all products in all rooms, that's why we developed the new UPS bracket. This new accessory allows for greater flexibility as the trophon can easily be moved between rooms without any warm-up time!
---