Every day, 80,000 patients are protected from the risk of cross contamination because the ultrasound probe has been high-level disinfected with trophon® devices.
Since 2009, trophon devices have redefined the standard of care in ultrasound probe reprocessing providing fail-safe ultrasound probe high level disinfection (HLD) to protect patients from the risk of cross contamination.
With the introduction of the trophon2 device, the world's best just got better. trophon2 technology has an enhanced user experience for greater workflow efficiencies and traceability across the workflow for demonstrated compliance, to deliver consistent patient protection with every automated HLD cycle.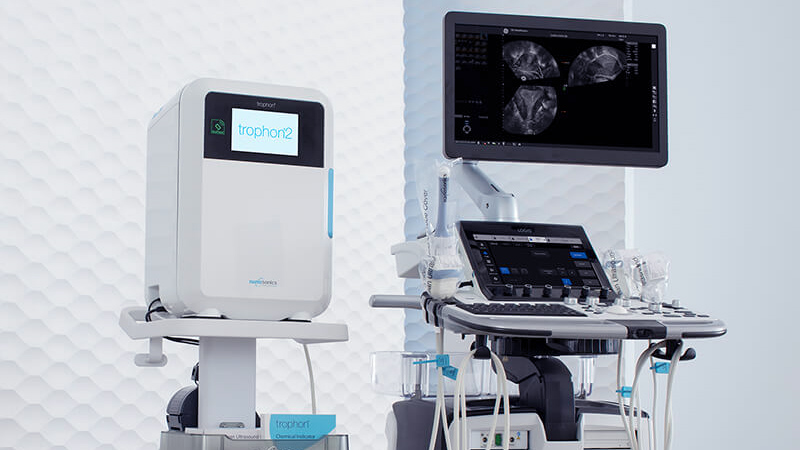 ---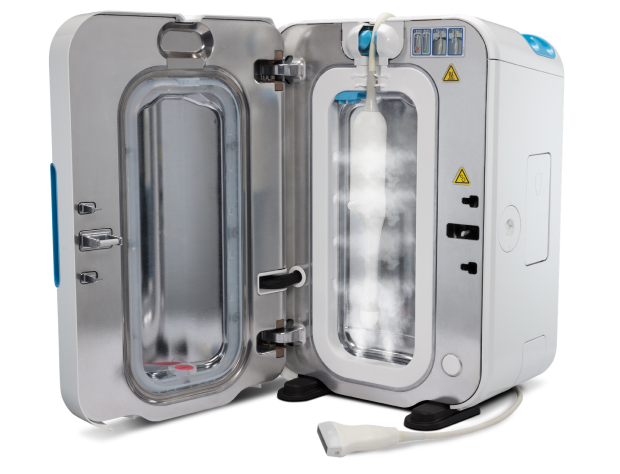 Masterful Microbial Defence
trophon technology is the only automated HLD technology for transvaginal, transrectal and surface probes to meet mandatory microbial efficacy test requirements for both CE mark and FDA registration.
In addition to mandatory testing, trophon technology is demonstrated to eliminate an extended range of clinically relevant pathogens including multi-drug resistant bacteria, blood borne viruses and sexually transmitted pathogens.
---
The trophon technology family includes trophonEPR devices and trophon2 devices which share the same core technology of 'sonically activated' hydrogen peroxide.
Find out how easy it is to integrate trophon2 devices into your practice
Enquire Now
*The trophon® family includes trophon® EPR and trophon®2 which share the same core technology of sonically activated hydrogen peroxide.